In this section, you'll find a collection of notable NPC's or legends, there are a lot of mentionable characters that aren't quite characters. Anyone can make one of these blurbs and post them in the thread after their main character, this thread is for those that are admin approved for main storylines and NPC interactions. Some of these are available for play, so never hesitate to inquire.
Last edited by Admin on Mon Jan 18, 2016 4:13 am; edited 1 time in total
Down in the underlands where the Thystles nest, they live by their own laws, under their own rulers. Outsiders are not welcome to step beneath the earth and though this is well known, it has made it difficult to get to know their society and learn about their culture. Luckily, they are long-lived and can keep the same queen to rule over their matriarchy for up to a hundred years. Bloodlines and titles are very important to them and lineage passes on through the lady of each Noble court. If a branch of the family is too common or misbred, they do not get the privilege of a surname and will never be allowed to take a title. The queen may choose to take a king or not; the current queen, Scarlette Bitterheart, has chosen not to take a new one since hers disappeared with her sister Vylette a few decades past under mysterious circumstances (that nobody speaks of). She does however give consideration to the advice of her council; Bishop - Fever Redfeather, Knight - Ser Pitch Rottenword, and Rook - Thorn Morningstar.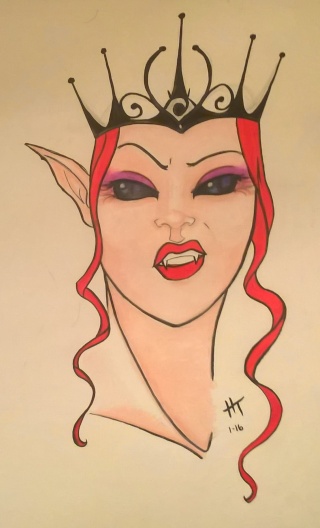 Scarlette Bitterheart, Queen of Thystles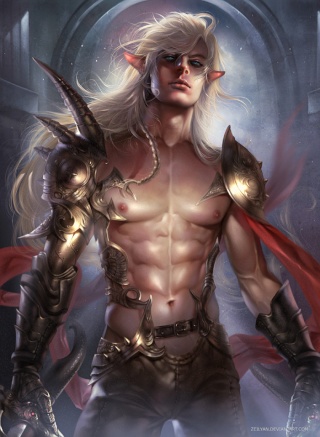 Thorn Morningstar of Court Mournshine
Bishop Fever Redfeather of Court Bloodfire and her consort, Puck
---
Permissions in this forum:
You
cannot
reply to topics in this forum