This is a very rough draft work in progress.
I promise much better things to come soon.
Sorry!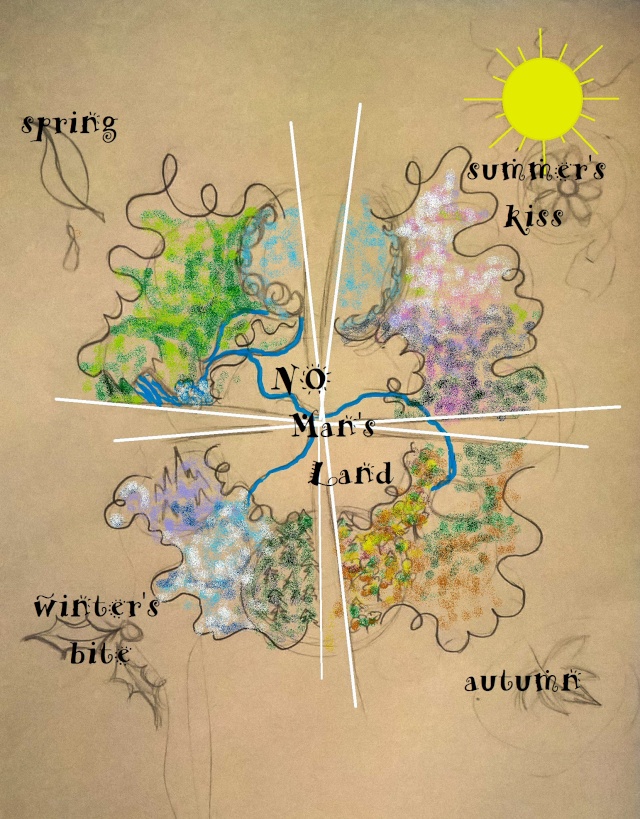 Last edited by Admin on Sun Nov 29, 2015 8:16 am; edited 1 time in total
And of lore, you might ask... I suppose you may have one more story before bedtime.

Once upon a time (all stories must begin that way, you know) there was a lovely creature. Of course we are all lovely creatures in one way or another and we are all ugly in our way as well; she really was no different. Well... she was a little different. And quite the sleepy thing. She had slumbered and awaken through so many lifetimes, through so many dreams. She had lived so many times in so many worlds and she had touched the tendrils of dreaming along every step of her path, weaving quite the web through this place and that. Now here some things get blurry and it is far too late to get into any of that, but let's just say that certain circumstances caused her to fall into the deepest sleep - probably due to some passively nasty spellwork - and because of her particular nature there came a very unexpected side effect. Perhaps it was her struggle to escape her slumbering prison, mayhaps it was just spontaneous divinity; either way, that web she had spun with so many silken threads through so many veils found a place to converge. One layer at a time, the essence built until it formed a special place full of unimaginable and all imaginable happenings. A safe haven for those lost in dreams and delight.



The dreamscape world is not a great sphere, there is no spinning orbit. Perhaps once, in days long ago - but that idea is pure speculation. Nobody really knows if there was some great disaster or maybe it has always been that way. The world has four factions divided by their seasonal atmospheres; Springtime, Summer's Kiss, Harvest and Winter's Bite with a vast and sprawling city built high and wide at the center core of our civilization separated by a fog of ether known as In Between. There is a small sun, it never moves but rules brightly over its patch of sky to illuminate and warm one single corner of the land. The rest of the world is dim, even dark though no less lively. One bright moon circles the sky and in its journey around the edges of the ether, it causes an eclipse that covers the sun to leave a cycle of complete darkness every year. Time passes a little differently in different patches and there are clocktowers in each season to help keep the lost on track. There are special races that are born to the dreamscape, they are ever present and watchful, tied to their home but there are also those that wander. Creatures from different times and different places often find themselves beyond the veil, flickering in and out as they sleep and wake... Some of them don't even realize they are dreaming...


Now off to bed with you, so you can see for yourself.
Similar topics
---
Permissions in this forum:
You
cannot
reply to topics in this forum